About us
White Bridge Asset management d.o.o. for the management of alternative investment funds with a private offering intended exclusively for qualified and professional investors.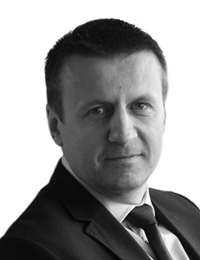 Tomislav Šerić
Owner
MBA in finance at ESLSCA, Paris, France Former CEO at HEP (vertically integrated power utility company with more than EUR 2 bn revenues and 13.000 employees)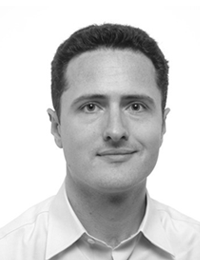 Feđa Krivošić
Chairman of the Board
15 years at Wall Street, working in leading investment banks, such as Morgan Stanley and Goldman Sachs Immediately after graduation started working at Morgan Stanley on several positions in electronic trading and became in charge for clients dealing with statistical arbitrage 7 years in algorithmic trading at Morgan Stanley, transferred to the position of Vice President in the department for electronic and algorithmic trading at Goldman Sachs
Let us help you establish an investment solution for your needs.
Date of foundation: By the decision of the Agency 07.05.2020.
(CLASS: UP / I 972-02 / 20-01 / 09, REGISTRATION NUMBER: 326-01-40-42-20-25) the establishment and operation of the Fund has been approved.
Headquarters: Šetalište P. Preradovića 3, 31000 Osijek
PIN: 24139029403
MBS: 081208375, Commercial Court in Osijek
Share capital: HRK 1,250,000.00; fully paid in cash
Operating approvals: HANFA
Activities: Company for the establishment and management of alternative investment funds
Main Company account: Zagrebačka banka Zagreb d.d., in Zagreb,
Account number: 2360000-1102741137, IBAN: HR0823600001102741137
Contact: whitebridge@whitebridge-am.com
Partners
Auditor: Russell Bedford-Russell Bedford Croatia – Revizija d.o.o., Selska cesta 90 B, Zagreb,
OIB: 64094041583
Depository bank: HRVATSKA POŠTANSKA BANKA d.d., Jurišićeva 4, 10000 Zagreb,
OIB: 87939104217
Delegated tasks
Computer and software maintenance (Base58 doo, Kapucinska 31, Osijek, OIB: 93256640587)
Bookkeeping and accounting (VOLENS doo Sjenjak 3, Osijek OIB: 60427376229) Compliance monitoring services (Law Office Branimir Fingler, Šetalište Petra Preradovića 3, 31000 Osijek, PIN: 64348240867)